Environment Concept Art
Voices - The Citadel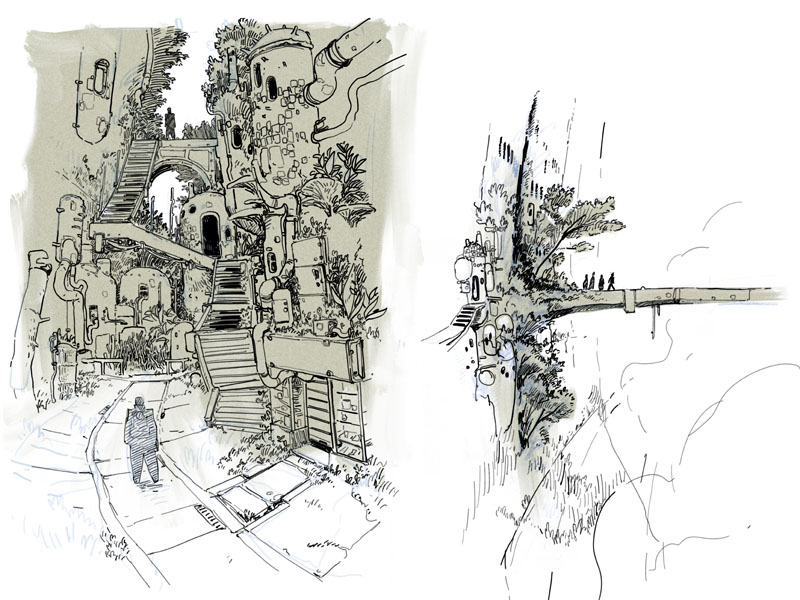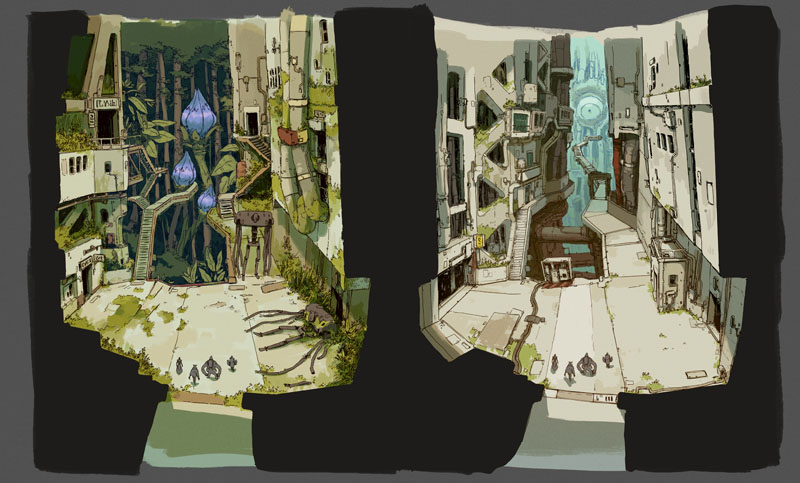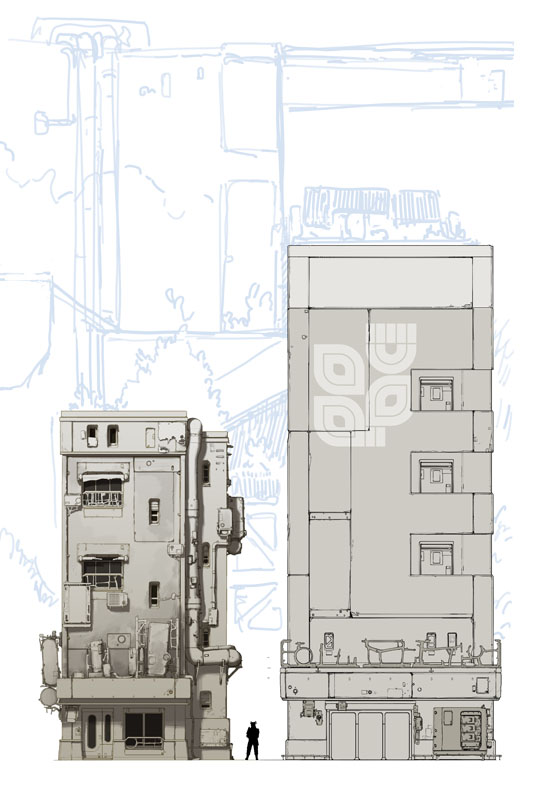 All Voices material is

©

Shapefarm
Voices was a cool internal project at Shapefarm for which Gabriele did art-direction and concept-art.
One of the main pillars of the game was to explore the Citadel, an abandoned "smart city" inspired by european and asian architecture, a place that kept growing and mutating long after its original inhabitants left.

Voices - Arcane & BathHouse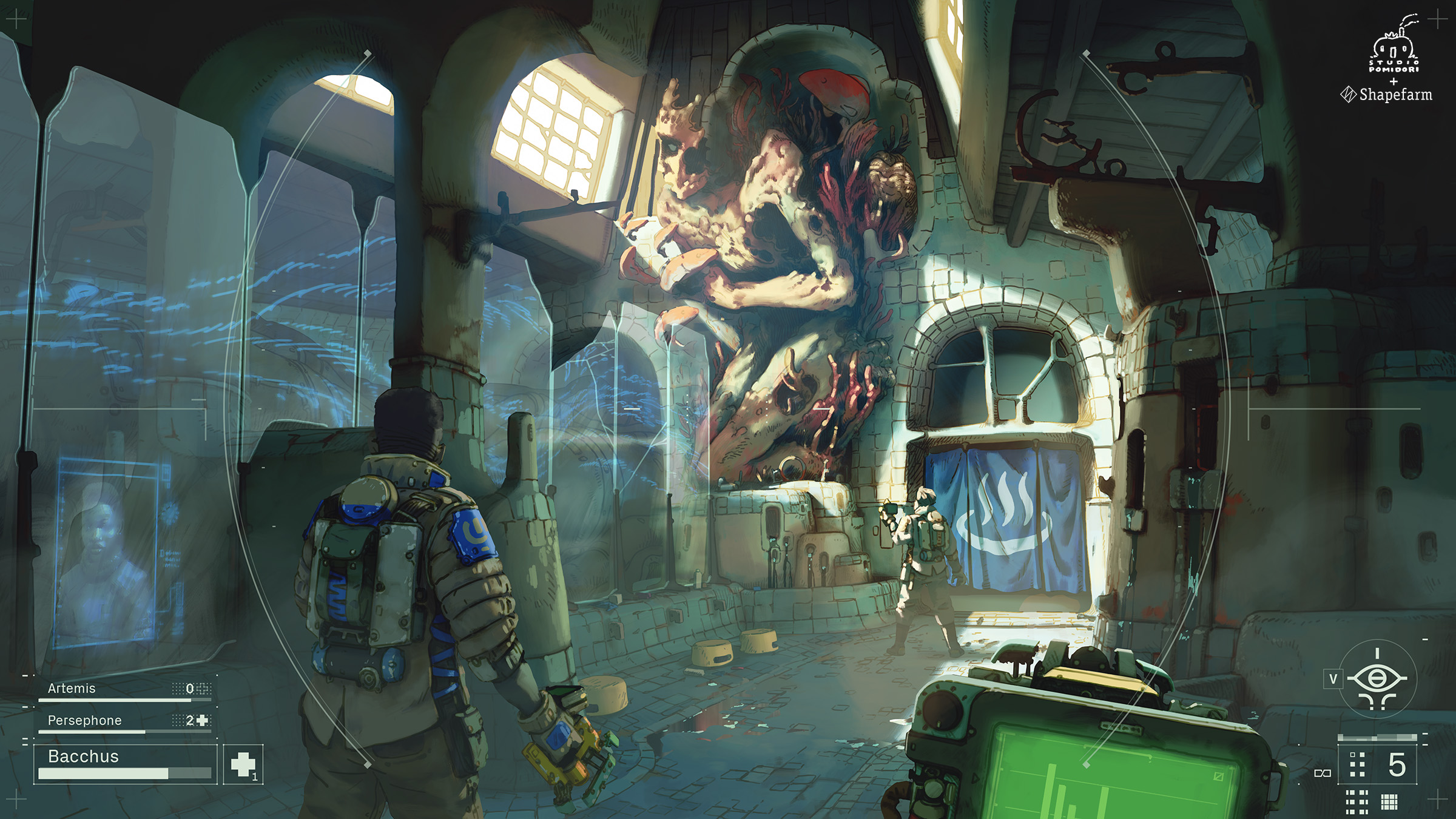 All Voices material is

©

Shapefarm
Here's a few concepts exploring the strangest corners of the Citadel, along with a visual target for "The Bathhouse", a location we created to develop the visual style of the game.

This is the final
beauty corner
, showcasing the in-game version of the Bathhouse.
Created with the amazing team of artists at Shapefarm.
Art Direction, Concept-art, Hand Painted textures by Gabriele Pala.
Tech Art Direction, Modeling, Tiling materials, Lighting by Fabien Christin.
Statue model and textures by Aleksey Svischev.
Music by Christian Wellbo.
Everyone at Shapefarm chipped in to add more life to the place with particle FX, animations, UI interactivity, etc:
Ella Svahn, Rachel Christin, Cai Philips, Marcos Ramos, Simon Lindwall, Thomas Lilja

Vane - Environments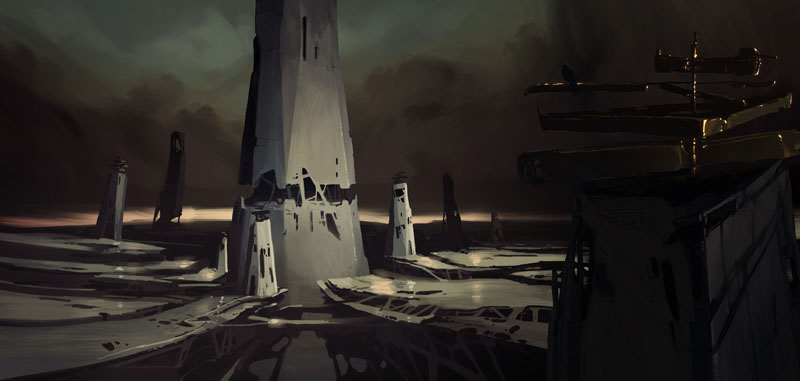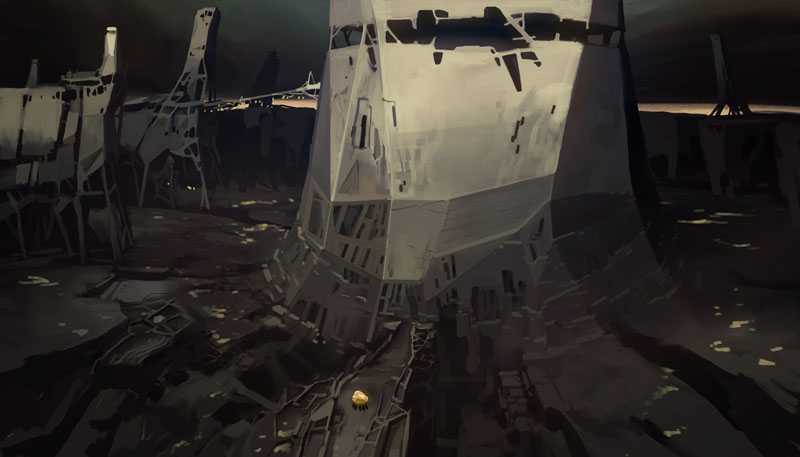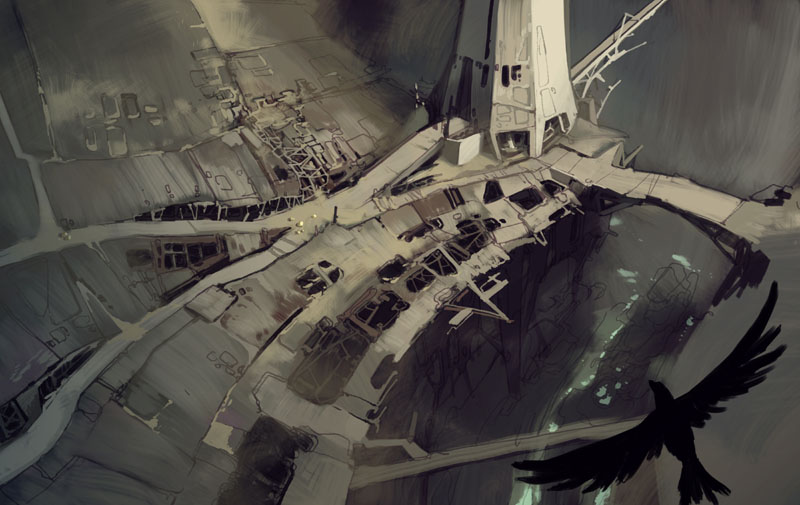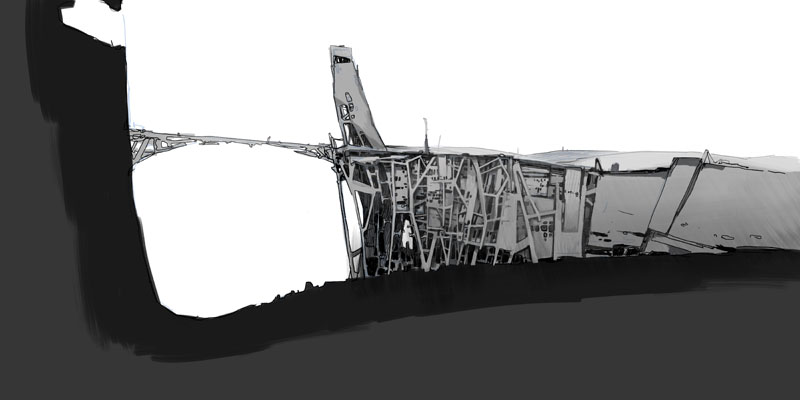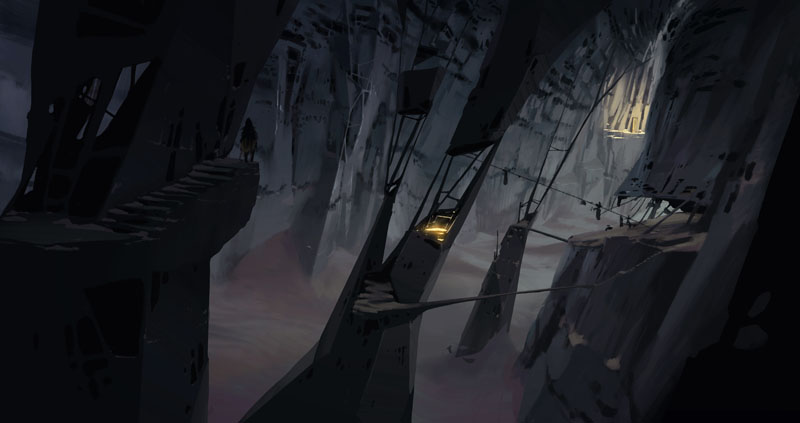 All Vane material is

©

Friend&Foe
We helped Friend&Foe flesh out the final areas of Vane.

Stuck in a Pig Prototype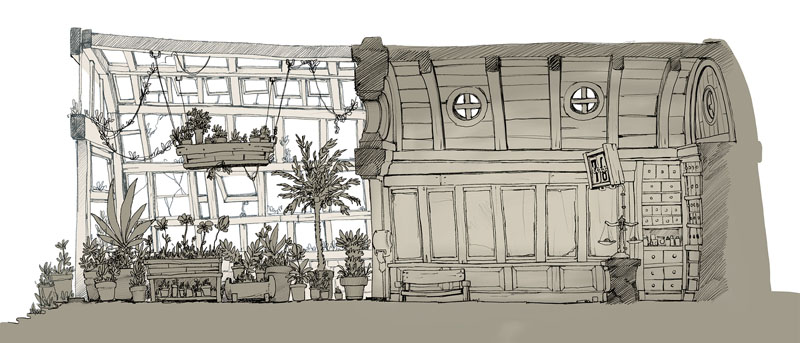 Backgrounds made for Stuck in a Pig, and adventure game prototype.