Character Concept Art
Various Characters
Character designs from various projects.
Voices - Player Characters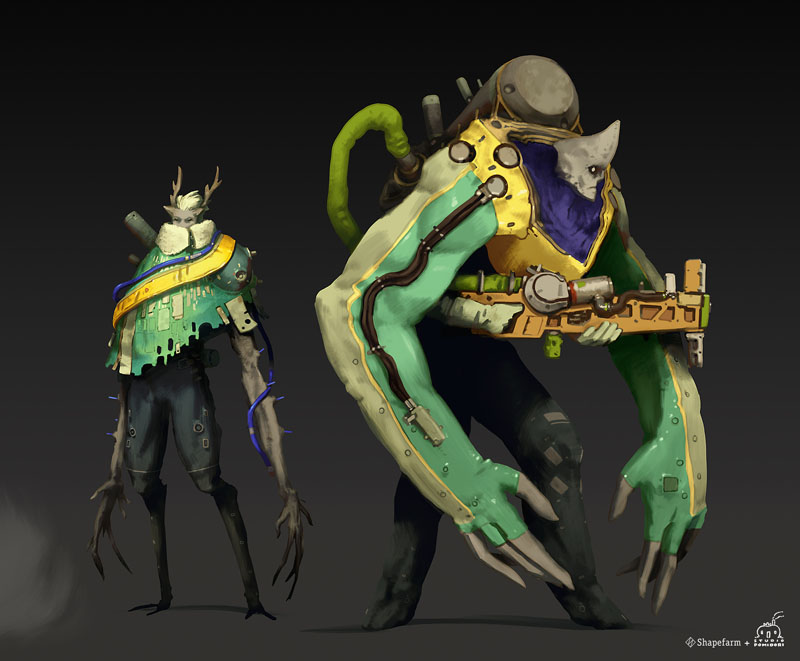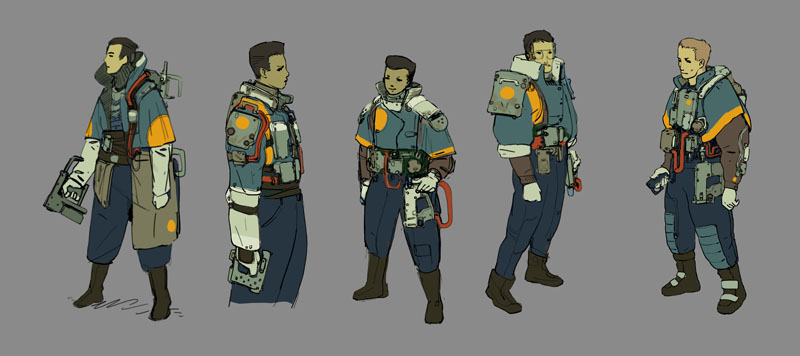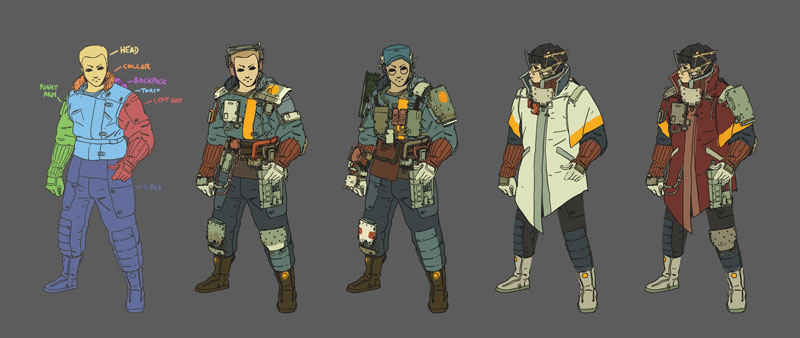 All Voices material is

©

Shapefarm
Voices was a cool internal project at Shapefarm for which Gabriele did art-direction and concept-art.
It featured evolving player characters that started as explorers/scientists and would end up as powerful inhuman beings.
Here are some of the studies, where we explored the characters modularity. A fun challenge was to find a way to gradually evolve the characters organically, up to the point where they would look drastically different depending on player choices.
Voices - NPCs
All Voices material is

©

Shapefarm
Here are a couple of creature designs made for an early Voices pitch.
The Builder and the Gardener are an example of the residents of the Citadel, the strange city where Voices took place.